discussion benches in krakow bring locals closer together
even before the coronavirus outbreak, the media agreed that we are experiencing a 'loneliness epidemic'. not to mention, the multiple lockdowns that were imposed all over the world have surely limited human interaction and exacerbated the problem. as a result, today's society seems to be lonelier than ever, and considering the correlation between loneliness and mental health, it might also be sadder than ever. 
to combat this pressing issue, the city of krakow, poland, decided to install a series of discussion benches encouraging individuals to sit down and have a conversation with each other. polish organization gadulawka has teamed up with a local architecture firm to design the bench, which is simple and inviting, with bright pops of green catching passers-by's attention.
all images courtesy of gadulawka
an idea coming from wales
this discussion bench idea was initially conceived by allison owen jones, the initiator of the 'happy to chat' benches campaign in cardiff, wales. while visiting a park, allison noticed a man who looked sad and lonely, but had no idea how to approach him without being awkward. at that point, she realized how difficult it is nowadays to initiate a conversation with a stranger, so she decided to take matters into her own hands. soon, she created signs that promote and facilitate human interaction, and installed them on multiple park benches.
the team at gadulawka (find more here) decided to follow the example of allison owen jones and move her initiative to poland. the new benches are painted in green and gray, carrying a side sign that reads 'sit here if you don't mind someone stopping to say hello!' the invitation is written in three different languages ​​(hebrew, polish and english), aiming to attract a wide range of people from all kinds of different backgrounds.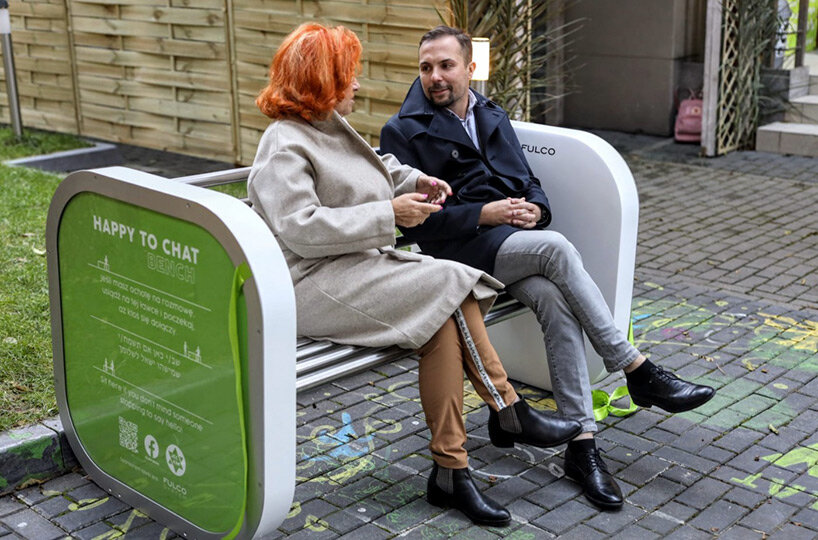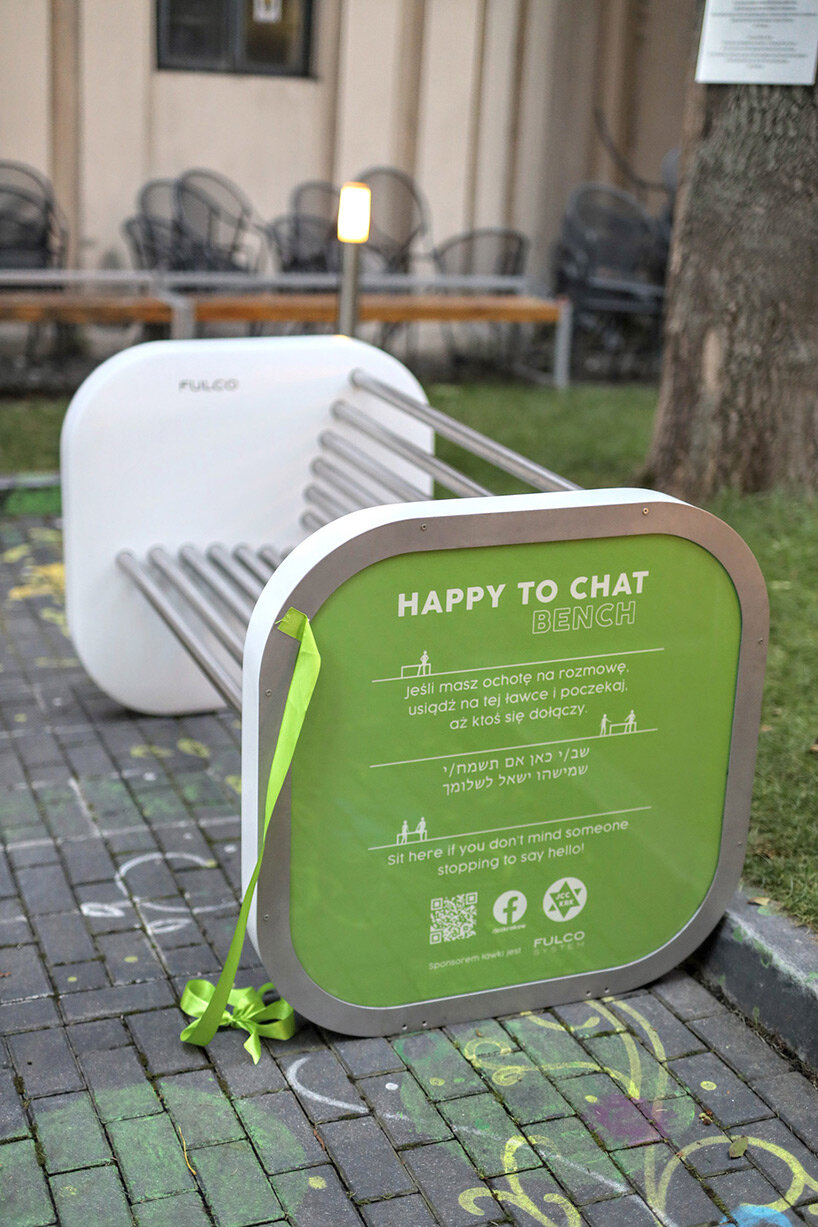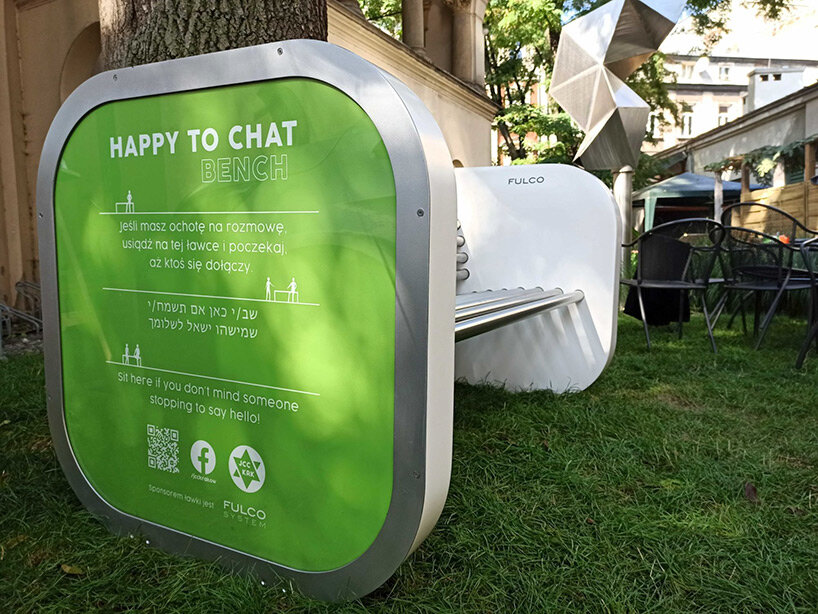 project info: 
name: 'happy to chat' discussion benches
by: gadulawka
myrto katsikopoulou I designboom
nov 15, 2021