La Collection Privée by Dior X Azuma Makoto
French luxury fashion house Dior has collaborated with renowned Japanese floral artist Azuma Makoto for the brand's latest Privée fragrance collection. Makoto was commissioned to create six floral sculptures drawing inspiration from olfactory signatures found in the collection. The resulting works serve as a poetic visual expression of the ephemeral fragrances.

'Oud Ispahan' fragrance
images courtesy of Dior Hong Kong
visualizing the story of each fragrance
For his latest collaboration with Dior, Azuma Makoto (find more here) has created six unique botanical sculptures, one for every scent in La Collection Privée by Dior (find more here). These scents include 'Sakura', 'Gris Dior', 'Lucky', 'La Colle Noire', 'Jasmin des Anges', and 'Oud Ispahan'. Through his works, the Japanese creative wanted to visualize the story of each fragrance in the form of layered flowers. The life cycle of the sculptures was captured in videos and photos by Makoto's long-time collaborator Shunsuke Shiinoki (find more here). 
The 'Sakura' fragrance is inspired by the moment when the cherry trees blossom in the spring. Therefore, Makoto chose to create a light, subtle composition of cherry blossoms and other pink flowers, symbolizing the strong yet understated sense of beauty in Japan. 'Jasmine des Anges' inspired him to craft a bouquet of flowers with honey hues, while the unisex  'La Colle Noir' fragrance with the heavy floral heart was recreated through an arrangements of blossoming roses.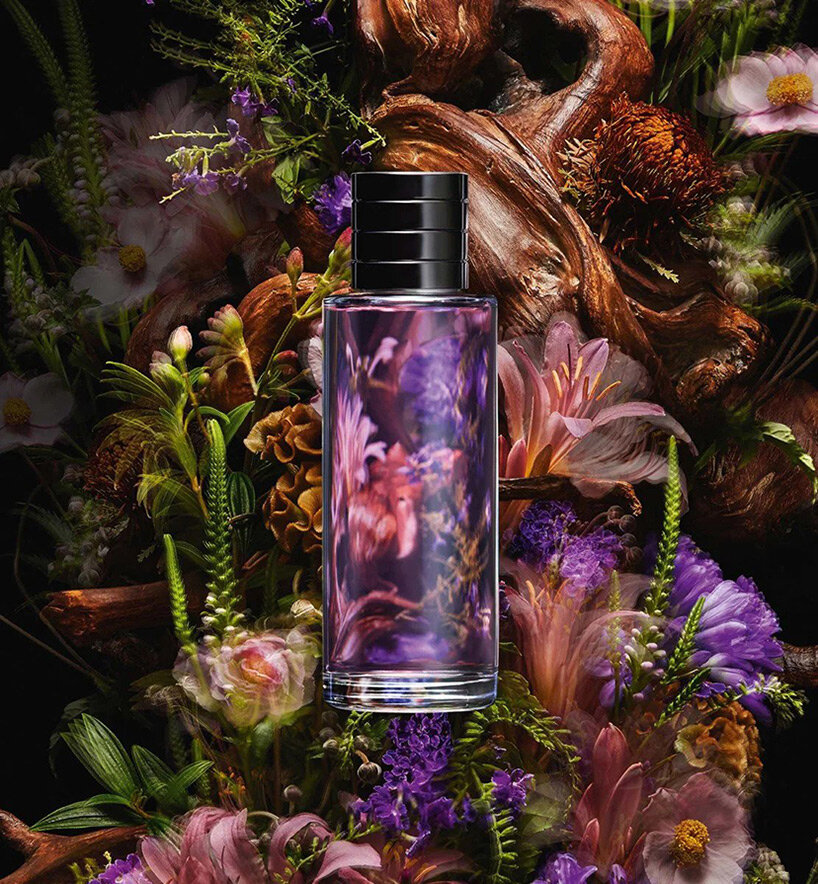 'Gris Dior' fragrance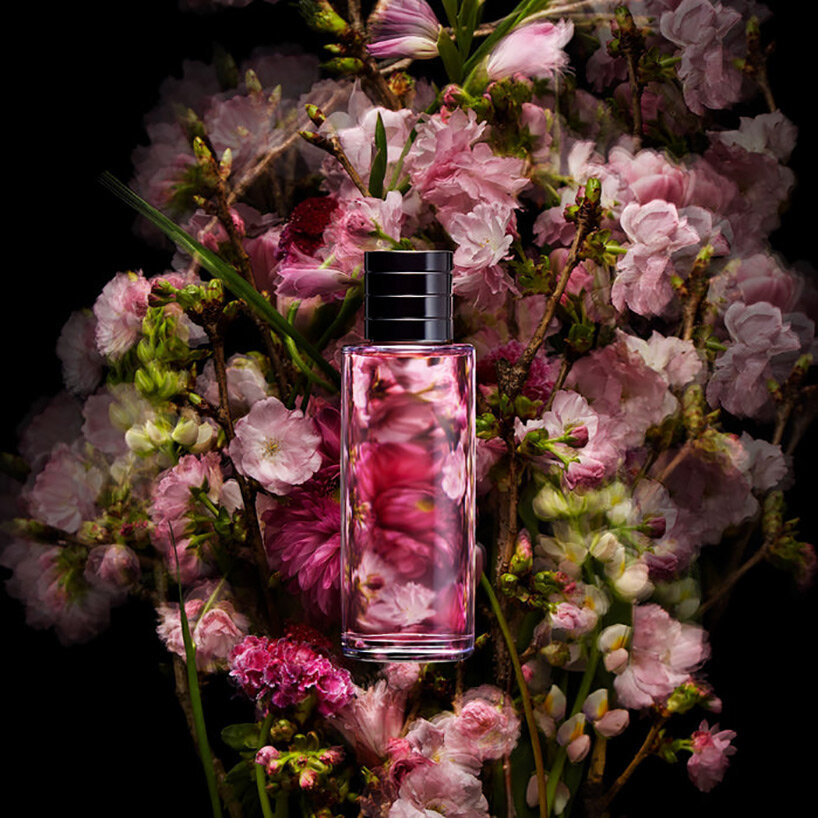 'Sakura' fragrance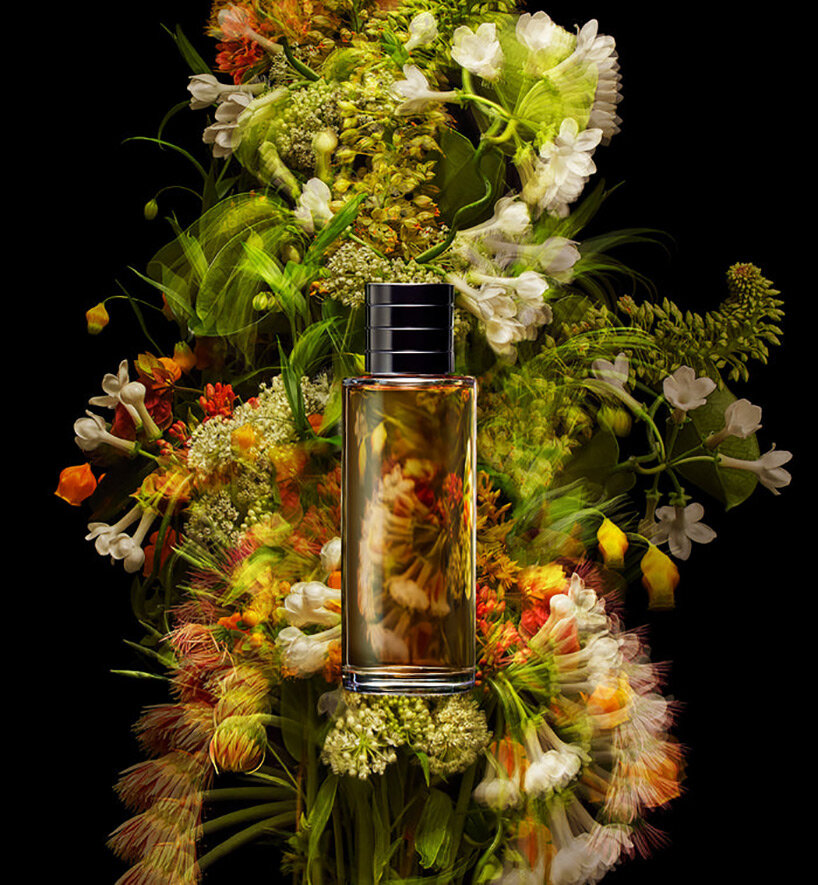 'Jasmine des Anges' fragrance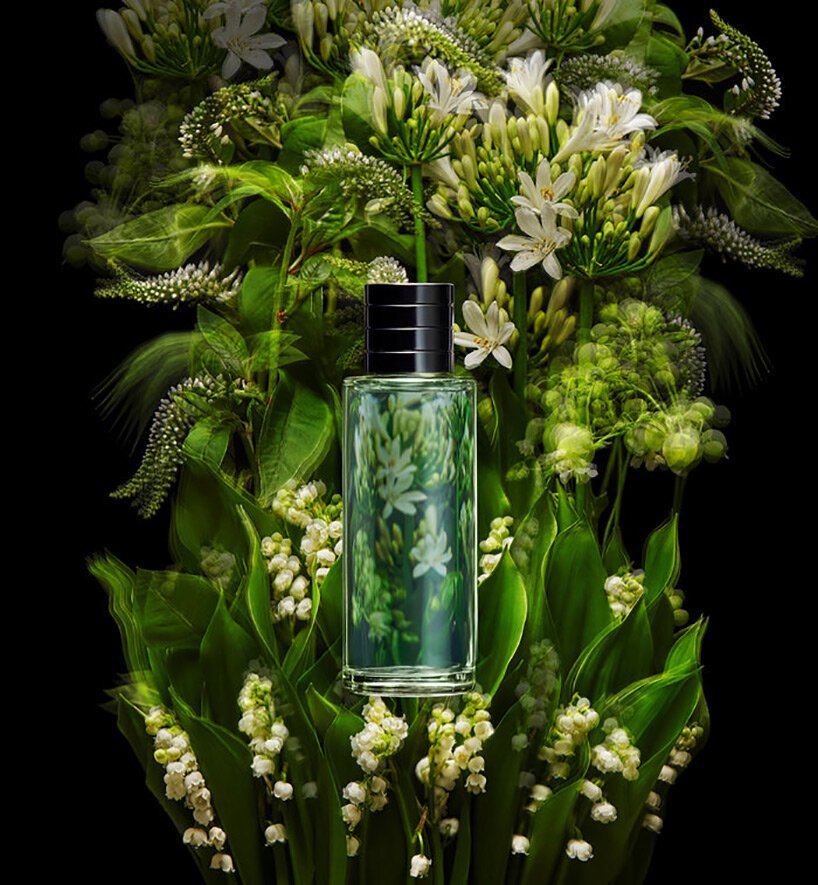 'Lucky' fragrance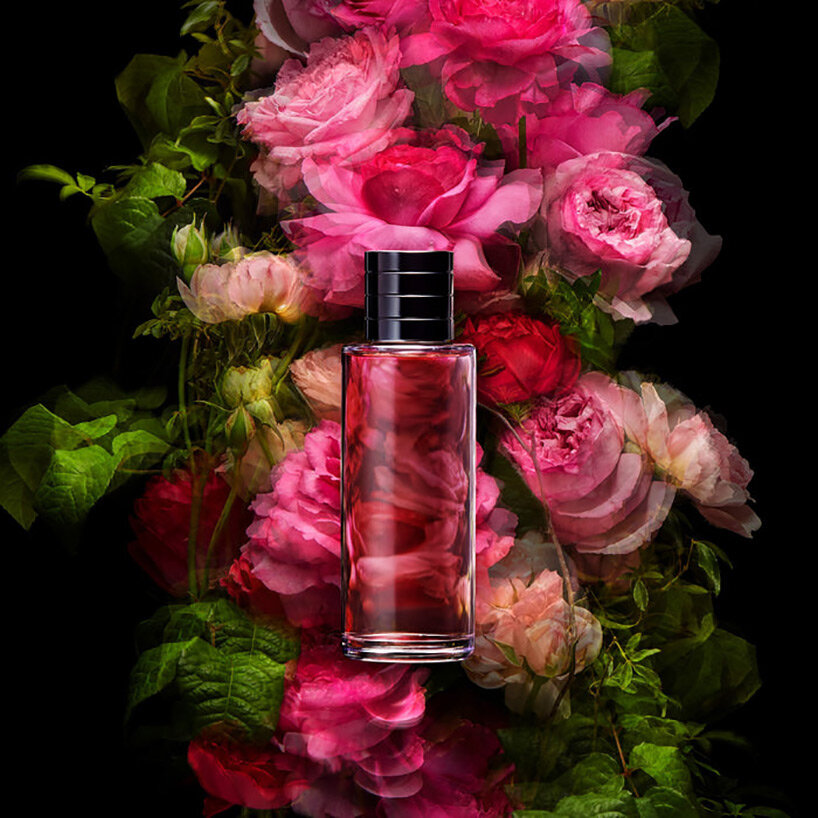 'La Colle Noir' fragrance
project info: 
name: La Collection Privée
brand: Dior
artist: Azuma Makoto
myrto katsikopoulou I designboom
apr 05, 2022